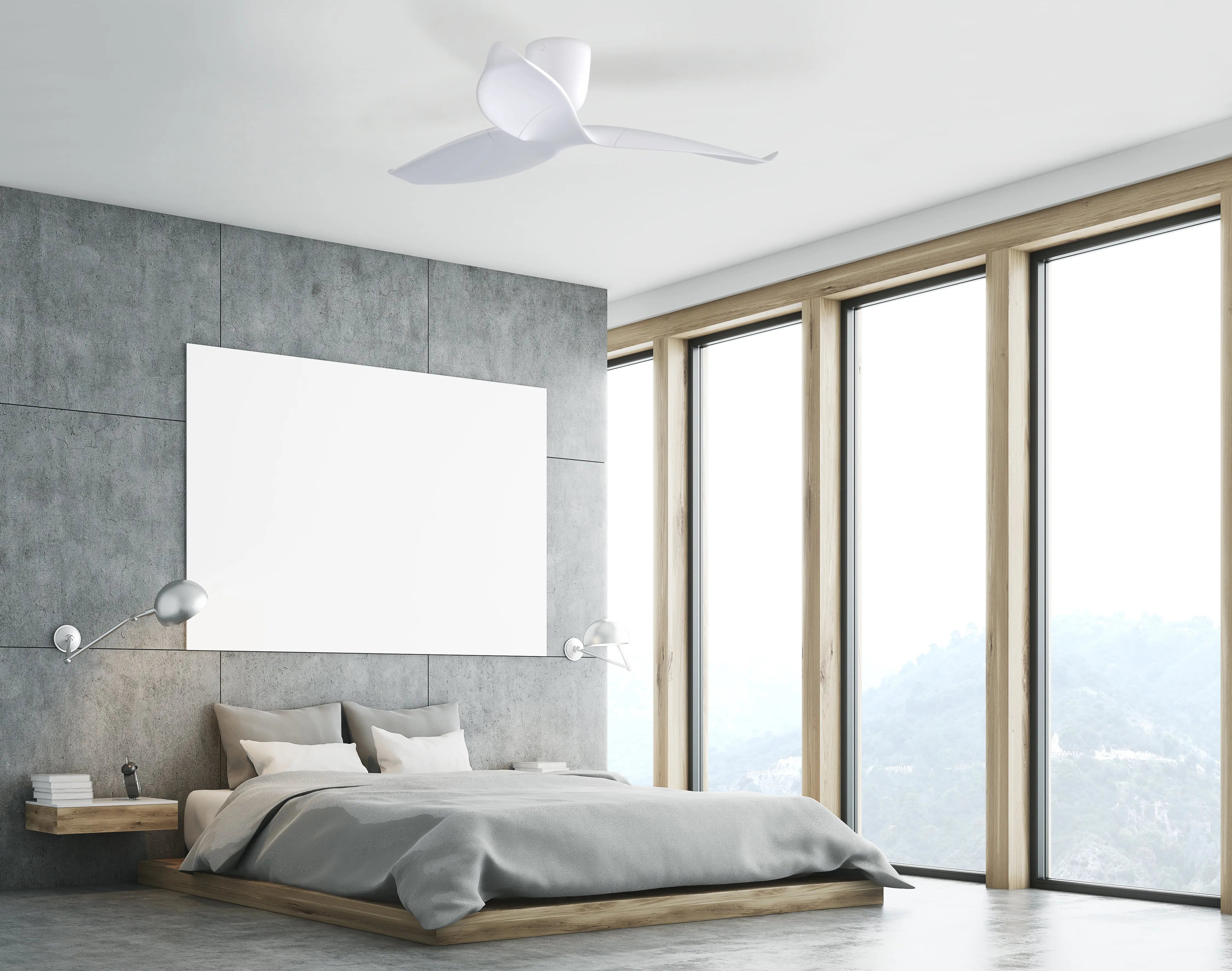 Our Philosophy
Aeratron is the culmination of a partnership focused on a singular pursuit: Creating harmony between technology and the natural environment through design that benefits the lived experience. The end result is a collection of simple, functional, aesthetic products inspired by nature and efficient by design.
Quality, attention to detail and Swiss engineering have created elegant, energy-efficient, award-winning fans, including a Gold at the International Design Awards in the USA, and an Australian International Design Award.
We've taken our cues from the powerful glide of Australia's Wedgetail Eagle (AE+ series) and Frigate Birds (FR series), and the latest innovation in aeronautical design. That's why our two and three-dimensional airfoil fan blades create a noiseless, smooth airflow across a wide angle, cooling more of every room while using up to 80% less energy than a conventional fan (and saving up to 50% on winter heating and summer cooling costs).
Our commitment to being a responsible and ethical company is more than skin deep. From compostable packaging and biodegradable components to the thoughtful consideration given to every aspect of fan development and distribution - good citizenship and intentional design is central to our company's DNA. By rethinking the relationship between air and the built form, we've engineered environmentally-conscious, energy-efficient performance with fans as beautiful as they are functional.
And we're not finished
We're listening to you – our customers, to architects and engineers, to industry insights – so we can continue evolving and growing. From Wi-Fi integrated smart controls (rolling out now worldwide over the next 12 months) 
to new ways to shift air and reduce our carbon footprint, we're driven to do better.
INSPIRED BY NATURE, EFFICIENT BY DESIGN
.